Senior Product Marketing Manager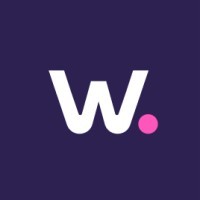 Walnut
Marketing & Communications, Product
Israel
Posted on Wednesday, November 15, 2023
Who We Are
Walnut is a fast growing startup in the sales automation space, backed by top-notch investors.
We help some of the best sales teams in the world to dramatically perform better, by easily creating failure-free, interactive, and personalized demo experiences for each prospect - without coding.
We are a young company that values culture, transparency, and achievements, and put our founding members at the very heart of our company.
As Walnut's Senior Product Manager, you will play a pivotal role in developing and executing go-to-market strategies for our innovative B2B solutions, targeting upmarket companies and enterprise organizations. You will collaborate closely with sales, customer success, marketing, and product teams to ensure that our products are effectively positioned, communicated, and sold to our target audience.
This is a rare opportunity to join a team that is growing rapidly and changing the way B2B product companies will handle and manage their GTM processes and strategies, while it's still in its early days when your impact will be huge both vertically and horizontally on the market, the GTM strategy, the product, and the whole organization.
If you're passionate about building a market category, alongside with top-notch experts from every department, you belong with us.
Key Responsibilities:
Market research - Develop a deep understanding of the market, customer segments, and their pain points through close collaboration with sales and customer success teams.
GTM strategy - Create and execute go-to-market plans for new product features and releases, ensuring alignment with overall business objectives.
Sales enablement resources - Empower the sales team with high-impact sales collateral, training, and tools that facilitate the selling and upselling process.
Customer stories and case studies - Collaborate with the customer success team to identify customer stories and develop case studies and testimonials showcasing the benefits of our products.
Messaging - Translate technical details into benefits for the user, crafting value-driven messaging that resonates with the target audience.
Product marketing content - Work closely with marketing to create compelling content such as blog posts, whitepapers, webinars, and presentations that articulate the benefits and differentiators of our products.
Partner with product managers - Align on product strategy and communicate new developments to both internal stakeholders and the market.
In product communication - Oversee and update the product content within the product itself, on our website, and in customer-facing materials to ensure consistency and accuracy.
Data-driven - Measure and report on the effectiveness of product marketing initiatives, adjusting strategies as needed based on data-driven insights.
Thought leadership - Serve as an evangelist for our products through thought leadership and blogging, social media, and speaking engagements.
Self-driven - You are an entrepreneur in soul, thriving in a fast-changing environment, with the ability to create certainty and clarity in an uncertain environment.
Qualifications:
5+ years of experience in product marketing, preferably in enterprise marketing B2B.
Demonstrated success in positioning and launching products that meet and exceed business objectives.
Excellent written and verbal communication skills, with the ability to convey complex ideas in a clear and concise manner.
Proven ability to work cross-functionally, aligning multiple stakeholders and teams.
A strong sense of ownership, drive, and urgency, with the capacity to work independently to deliver results.
Experience in market analysis and strategic planning.
Deep understanding of target customer personas and their pain points
Proficiency in content creation tools and sales enablement software.
Solid analytical skills and the ability to use data to drive decision-making.