Senior Business Development Manager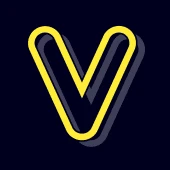 Volley
Sales & Business Development
San Francisco, CA, USA
Posted on Saturday, October 28, 2023
Role summary
Volley is looking for an experienced Business Development person to help us identify key areas of opportunity and expand our business through platform, licensing, product, and marketing partnerships. In this role you will be responsible for finding, negotiating, closing and managing partners across our ecosystem, with a particular focus towards the Smart TV market.
The ideal candidate has experience across industries and is comfortable leading and working with cross-functional groups to achieve company goals, including Product, Engineering, Finance, Legal, and Marketing. Additionally, you are a motivated team player who strives to hit user + revenue oriented KPI's while not taking yourself too seriously. Finally, your core strengths involve strategy formulation, contract negotiations, analytics, creative problem solving, and communication.
Please note that this is not a sales role.
This job offers a hybrid work arrangement. We're seeking candidates comfortable with on-site attendance at our Bay Area office 2-3 times per week. Candidates currently residing in or near the Bay Area or willing to relocate for on-site work are particularly encouraged to apply.
What you'll do at Volley
Work with BD Leadership to form expansion strategies and build target pipelines
Negotiate with large companies across Platforms (TV, Mobile), Licensing (IP), and Music to grow the business
Manage existing platform relationships at the day-to-day and Executive levels
Operate as a key stakeholder across Product, Engineering, Finance, Legal, and Marketing
Stuff you may have done before
Experience negotiating with Platform Partners across device types- ex: Roku, Apple, Google, Samsung, etc.
Proven ability to identify and work with key stakeholders at partner organizations and manage Executive level relationships
Have built partnership programs from the ground up before - 0 to 1 capability
Successfully led cross-functional groups internally to deliver key results
Must-haves
7+ years of experience
Comfortable with terms discussions and contract negotiations. Can create business terms on their own and redline contracts accordingly
Able to perform market research and concisely summarize the key takeaways. Comfortable forecasting business impact and relying on data to assess success
Can speak across different groups internally and externally. Knows how to work well with people and get doors to open
Team player - humble, has a positive attitude and a good sense of humor. Can roll with the challenges and uncertainty that comes with Business Development
Our stack
Tools: Microsoft Excel, Microsoft Word, Microsoft Powerpoint, Keynote, Google Sheets, Google Docs, Google Slides, Dropbox, Docusign, Analytics Platforms (ex: Amplitude & Tableau)
Methodologies:

Business Forecasting + Financial Analysis - can build a 12+ month impact model to discern opportunities + analyze potential contract terms
Executive Summaries + Presentations - concisely summarize key information to allow for quick decisions
Pipeline Building - can show lead movement through various stages and prioritize pipeline accordingly
Partner Management
Your first 90 days
Meeting key stakeholders across the Volley groups
Understanding the Volley business and deep-diving existing contracts
Stepping into existing platform partnership relationships
Beginning internal strategy discussions around partnership opportunities
The hiring process
Stage 1 (Preliminary Screening Call) with a member of our Recruitment team

Stage 2 (Hiring Manager Interview)

with our

Sr. Director of Business Development

Stage 3 (Take Home Assessment)

a time-boxed project, compensated
Stage 4 (Virtual Onsite) with various partners and team members
Stage 5 (Founder Chat) with our Co-Founders
Stage 6 (Offer)
What's in it for you
Your medical, dental, and vision insurance is 100% covered by Volley, for yourself and all dependents and we match 401k!
We offer a flexible, hybrid work-from-home and in-office work model.
We offer 4 weeks of paid time off (enforced 2-week minimum), 16 paid holidays, 40 hours of bereavement leave, and unlimited sick days.
Our generous parental leave policy includes 24 weeks at 100% pay for birthing parents and 12 weeks at 100% pay for non-birthing parents.
We offer visa support for eligible candidates, making relocating for the job smoother and more streamlined.
A full breakdown of our benefits is here!
For Pay Transparency: We expect to pay between $154,617 and $212,598 annually for this role. This is a portion of the pay band for the role and level we are seeking. The final offer amount will depend on experience, education and skills. Base pay is only one part of the total package that is provided to compensate and recognize employees for their work.
About Us
Volley, named one of Y Combinator's Top Companies, is the leading developer of voice AI games and entertainment apps for smart speaker platforms like Amazon Alexa, smartphones, and connected TVs. Our voice apps are world-class and attract millions of users every month.
We've created several of the top experiences for voice-controlled devices, including:
We believe voice control will be the main way people access entertainment in their bedrooms, kitchens, living rooms, and cars. Our goal is to build a destination for interactive audio entertainment, as Netflix did for television.
Volley believes in an inclusive workplace and is committed to building a team from a variety of backgrounds. We will ensure that individuals with disabilities are provided reasonable accommodation to participate in the job application or interview process, perform essential job functions, and receive the other benefits and privileges of employment.
We're a small but quickly growing team that truly enjoys working together. We love coming together over Zoom happy hours, the funny and strange in Slack #random, and occasional karaoke sessions in our brand new Hayes Valley office. If this sounds like fun (we promise it is), get in touch!
Underrepresented candidates and candidates from nontraditional backgrounds are strongly encouraged to apply!