Loan Officer - Stamford CT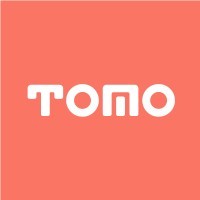 Tomo
Stamford, CT, USA
Posted on Wednesday, October 25, 2023
About Tomo
Tomo believes the joy and promise of a new home should never be overshadowed by the hassle of buying one. We're on a mission to reinvent home buying—beginning with a simpler, faster, and less expensive mortgage experience. By empowering homebuyers with technology and transparency, we're fundamentally changing the way people buy homes.
Hybrid (In-Office Mon-Wed, Remote Thur- Fri)
Stamford, CT
The elevator pitch…
The Company. Tomo is a FinTech startup that improves the home buying experience by pairing a smarter and faster mortgage process with the best real estate agents to eliminate complexity, reduce cost, and put buyers in the best position to close. Tomo raised a record setting seed round of $70 million and plans to change the future of how homebuyers finance their home purchases.
The Role. You have a passion for helping others, love sales, and get giddy about providing once-in-a-lifetime opportunities for homebuyers. You recognize that technology is the future, and that the mortgage industry could use a shake up. Tomo is seeking mortgage loan officers (Loan Advisors) to help evolve the home buying experience into a customer-centric, streamlined, joy-filled process.
Tomo Loan Advisors specialize in developing and maintaining real estate agent partnerships that yield close personal relationships and high converting client referrals. At Tomo, our Loan Advisors are trusted advocates to our customers. They take great pride in understanding each homebuyer's unique goals and needs, and guiding them in their decision to choose Tomo for their mortgage financing needs. Beyond producing high quality loans, our goal is to build a memorable experience that will ensure our customers enjoy the home buying process. To accomplish this goal, we are seeking Loan Advisors that help us innovate and drive friction out of the mortgage customer experience.
You have an NMLS MLO License and can work out of our Stamford, CT Office.
The things you'll be doing… (Role Responsibilities)
Advise Tomo's prospective homebuyers and guide them through the mortgage loan process.
Develop relationships with real estate agents in specific markets ensuring they feel confident in our team's ability to close a loan on time.
Manage a pipeline of warm leads - helping them convert into closed business (this may mean connecting with prospective customers and solidifying details of a mortgage application).
Be creative and solution oriented - identify solutions to meet customer unique needs and take a consultative approach.
Be compliant - adhere to investor guidelines for all documents required for a complete submission to Underwriting.
Quote rates and guidelines with accuracy and fairness.
Become an expert in our POS, CRM and LOS systems to facilitate a more efficient and accurate process.
Some travel required.
The things you're exceptional at… (Qualifications & Skills)
Residential mortgage lending (2+ years of experience).
Experience working with top real estate agents.
World class at taking buyers from "hello" to "keys in hand." Fearless in the pursuit of excellence and perfecting your craft.
Communication expert - both externally with agents and clients as well as internally with Tomo team members.
Building relationships quickly (with clients and real estate agents).
Balancing a "hunter" and "gatherer" mindset.
Industry knowledge of loan products and pricing strategies.
Knowledge of Desktop Underwriter (DU) & Loan Prospector/Loan Product Advisor (LP/LPA).
Multitasking and keeping files organized.
Perceiving problems and anticipating needs of customers, real estate agents or partners.
The drive to build something new. Detail-oriented with a strong focus on quality.
You may also have the extras… (Additional Qualifications & Skills)
Spanish language fluency.
Experience in a startup environment.
Tomo believes in compensation transparency. The on target earnings for this role will range from $150,000 - 200,000.
We care a lot about our Team…
Just like our ideal of anticipating the needs of our customers, we strive to provide everything our Tomo Teammates need to be happy, healthy, and motivated. Our package includes:
Equity for all
Free Medical Insurance (HSA & FSA Options)
Free Dental Insurance
Free Vision Insurance
4 fully remote weeks per year of your choosing (1/quarter)
Flexible PTO
Fully paid parental leave (4 or 12 weeks)
401(k) Retirement Plan
Tomo Swag Bucks
Commuter Benefits… and more!
Tomo is an Equal Opportunity Employer
Tomo is an equal opportunity employer. All applicants will be considered for employment without attention to race, color, religion, sex, sexual orientation, gender identity, national origin, veteran or disability status