Principal Scientist I, Platform Innovation Tx Team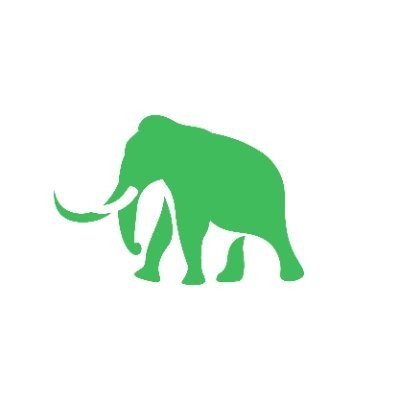 Mammoth Biosciences
Brisbane, CA, USA
Posted on Wednesday, April 19, 2023
OPPORTUNITY
Mammoth is seeking a Principal Scientist I to work on the next-generation of precision CRISPR therapeutics. As part of the Platform Innovation Tx team, the successful candidate will use their experience in genome editing tool development, molecular biology, and mammalian cell work to drive some of our most exciting and innovative projects forward!
In this role, the candidate will conceive of, design, build and test new genome editing proteins based on our proprietary Cas scaffolds. The candidate will leverage our automated infrastructure to transfect multiple 96-well plates in a single experiment, work up the results and analyze data.
Finally, the successful candidate will also be expected to take on managerial and mentorship responsibilities for 1-2 junior RAs/scientists. In doing so, they will set their own and others' project plans, conceiving of experiments and managing timelines on a 3-6 month time horizon.
The Platform Group develops CRISPR tools for therapeutic genome editing applications and is composed of technical staff with diverse strengths in bioinformatics, biochemistry, protein engineering and high-throughput screening. This is a fantastic opportunity to learn from colleagues with a wide array of skills and work on cutting edge science with a broad impact and drive projects forward!
KEY RESPONSIBILITIES
Conceives of, designs and clones novel genome editing tools that can be tested in mammalian cells
Creates experimental plans for 2-3 projects
Drives, through hands-on lab work and management of junior staffers, progress on projects
Analyzes data and communicates results to a wider audience
Maintains ownership over project timelines for themselves and staffer's work
Recommends changes to project direction based on an understanding of current literature and in-house experimental data
REQUIRED QUALIFICATIONS
PhD with 6+ years of experience in industry; Masters degree with 8+ years of experience in industry
Experience with genome editing tool development or CRISPR screening in mammalian cells
Experience planning experiments and managing timelines on projects
1-2 years management experience of junior scientists
PREFERRED QUALIFICATIONS
Protein engineering experience
Data analysis using python, R, JMP or similar
Experience cloning plasmids in high throughput
Experience performing high throughput experiments
Experience working with multiple different mammalian cell lines
NGS assay experience
BENEFITS
Company-paid health/vision/dental benefits
Unlimited vacation and generous sick time
Company-sponsored meals and snacks
Wellness, caregiver and ergonomics, mental health and education benefits
401(k) with company matching
Base Salary Range: $118,750 - $215,250
The listed base salary range is for Mammoth employees in the Bay Area. Actual base salary will be determined by geographic work location, relevant professional experience, applicable skills, and internal equity. The base salary range for those working remotely outside of the San Francisco Bay Area may differ and will be determined by industry market data for the role and specific region.
COMPANY
Mammoth Biosciences is a biotechnology company focused on leveraging its proprietary ultracompact CRISPR systems to develop long-term curative therapies, as well as other applications such as decentralized precision diagnostics. Founded by CRISPR pioneer and Nobel laureate Jennifer Doudna and Trevor Martin, Janice Chen, and Lucas Harrington, the company's ultracompact proteins are designed to enable in vivo gene editing in difficult to reach tissues utilizing both nuclease applications and new editing modalities beyond double stranded breaks, including base editing, gene writing, and epigenetic editing. The company is building out its pipeline of potential in vivo gene editing therapeutics and capabilities and has partnerships with leading pharmaceutical and biotechnology companies to broaden the reach of its innovative and proprietary technology. Mammoth's deep science and industry experience, along with a robust and differentiated intellectual property portfolio, have enabled the company to further its mission to transform the lives of patients and deliver on the full promise of CRISPR technologies.
It is our policy and intent to provide equal opportunity to all persons without regard to race, color, religion, political affiliation, sex/gender (including gender expression/identity, pregnancy, childbirth and related medical conditions), marital status, registered domestic partner status, sexual orientation, age, ancestry, national origin, veteran status, disability, medical condition, genetic characteristics, and/or any other basis protected by law. This policy covers all facets of employment including, but not limited to: recruitment, selection, placement, promotions, transfers, demotions, terminations, training, and compensation.
Mammoth Biosciences requires that all employees be vaccinated against COVID-19 as a condition of at-will employment, with exceptions for medical or religious reasons in compliance with local, state, and federal law.