Senior Full Stack Software Engineer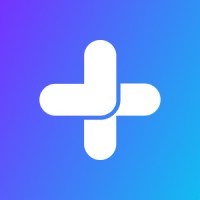 Incredible Health
Software Engineering
Remote
Posted on Thursday, May 27, 2021
Do you love to code? Do you get a thrill when the new feature you built is pushed into production? Do you want to work with awesomely smart people who are just genuinely cool to be around?
Well, this is your lucky day because Incredible Health is hiring fantastic engineers like you!
Usual days include:
Coding new front-end and back-end features (We use Rails and React.js but we're cool with you learning those once you get here)
Coming up with new database schemas
Brainstorming new features with the rest of the product team
Working with the product team to "trim the fat" on specs so we can keep up our shipping speed
Putting in your 2 cents on code reviews
Writing tests to keep our bug count super low

Starting with

the

problem

(

not a solution!), and

collaborating

with product and design to

create maximum impact.
Unusual days include:
Playing online games until the wee hours of the afternoon
Enjoying team trivia, magic shows, and team game nights!
Traveling to Napa and relaxing in the breeze
You might be the one we're looking for if:
Beautiful code flows from your fingertips
You've got good ideas but also listen to the ideas of others
You get stuff done even if nobody is watching (we trust you)
Laughing is one of your favorite things to do
You've been coding professionally for at least 7 trips around the sun
You've worked in a small group of great senior engineers before and are excited to do it again
And now a little bit about us…. Incredible Health helps healthcare workers like nurses find their dream jobs. We're using technology to give health care recruiting a much-needed speed boost while solving the number one problem of our hospital partners - how to get the staff they need. We're backed by top venture firms and we're growing and moving fast.
Working here is awesome because:
We're moving quickly so things never get stale.
We're growing faster than a baby blue whale
We get to make a difference in the lives of nurses who are truly amazing people.
We know there is more to life than just work, so we all take the time to hang out with our family and friends.
We pay a real salary and we've got you covered when it comes to your health. (medical, vision, dental)
Unlimited vacation, so take a break when you need it!
We have a great family leave policy, so you can spend time bonding with any new additions to your family.


Protect Yourself from Recruitment Fraud
At Incredible Health, the security of our employees and candidates is a priority.
All application information should be submitted securely on https://www.incrediblehealth.com/careers
We will always communicate with you via @incrediblehq.com or @incrediblehealth.com e-mail addresses and will use the email address that you provided in your application. We will not make offers or schedule interviews through LinkedIn InMail or Wire.
We will never request money or sensitive information like bank account information, social security number, or any other non-public information during the application process. We do not charge a fee to process employment applications or require any other form of payment during the recruitment process. You will not be asked to purchase your own company hardware, phone, or phone line during the recruitment process.