Marketplace Operations Team Manager / Recruiter Advocate Team Manager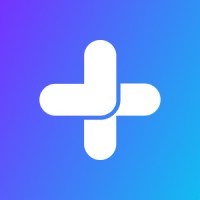 Incredible Health
People & HR, Legal, Operations
Remote
Posted on Saturday, September 16, 2023
Do you have a deep passion for delighting customers? Are you passionate about managing people and developing talent? Do you want to make a difference in the careers of healthcare workers across the country? And do you simply want to work with awesomely smart, mission driven people?
If this inspires you, let's talk. Incredible Health is looking for our Marketplace Operations Manager to help build and manage our Employer-facing team and take them to the next level!
Responsibilities:
We're looking for an amazing manager and builder for one of our core employer-facing Operations teams, the Recruiter Advocates. The teams communicates with hospital recruiters (recruiters using our platform to find the best nurse talent for their job openings) to help them evaluate nurse candidates in their pipeline, support the recruiters by helping them navigate our system through the entire hiring process, and work in a super energetic and collaborative environment.
Your day-to-day might look like:
Leading a team of 1 Assistant Manager and 18 Recruiter Advocates (9 indirectly through Assistant Manager).
Diving deep into your team's accounts of hospital recruiters to understand their recruiting needs and pain points, and supporting on the solution.
Creating, managing, and improving the Recruiter Advocate's performance management metrics.
Working closely with internal teams at Incredible Health, including the Customer Success team.
This role reports directly to the Operations Lead, and the Operations Lead reports to the CEO.
You might be the one we're looking for if:
You have a proven track record and experience leading a fast-growing Operations or Account Management teams, using data to drive improvements and guide your decision making processes
You're excited to lead a client-facing team with hospital recruiters, in coordination with Customer Success Managers & Talent Advocate Managers to help employers and nurses connect and land their next roles.
You enjoy people management and developing an energetic team by providing coaching, feedback, and mentorship.
You're experienced in setting clear performance management expectations and goals for the team, including creating and managing those metrics.
You have experience with client-facing account management and ensure that their needs are met efficiently and effectively
You have a strong bias for action and ownership mentality, and proactively identify problems, investigate them at the lowest level of detail, and create solutions for your teams
You have demonstrated proficiency in effectively managing and prioritizing multiple tasks simultaneously.
You have demonstrated proficiency in software tools, including task tracking, work allocation, analytical and administrative software.
Requirements:
3+ years of people management experience leading people leaders (managing leaders with direct reports)
3+ years of Operations, Consulting, Customer Success and/or Account Management experience.
Excited by leading outcomes and teams to hit our company goals.
Operate in a fast-growth and ever-changing technology startup environment, and can strategically prioritize many different initiatives.
Empathetic and energetic leadership.
Collaborative, team-oriented working style with the ability to work independently and make decisions when needed.
A "can-do" attitude and no hesitancy to roll up your sleeves and get a task done, regardless of role or title.
Excel experience required.
Client-facing account management experience preferred.
Recruiting or Operations experience preferred.
And now a little bit about us…. Incredible Health is a fast-growing, venture-backed career marketplace for healthcare workers. Our software and service help healthcare workers like nurses find and do their best work. We're using technology to give healthcare recruiting a much-needed speed and quality boost while solving the number one problem of our hospital partners - how to get the staff they need. Our vision is to help healthcare workers live better lives. We're backed by top venture firms and we're growing and moving fast.
Working here is awesome because:
We're moving quickly so things never get stale.
We get to make a difference in the lives of healthcare workers who are truly amazing people.
We are a very high caliber team of medical doctors, nurses, software engineers, designers, sales leaders, account managers, and more.
We pay a competitive salary, and we've got you covered when it comes to your health (medical, vision, dental) and future (401k).
Unlimited vacation, so take a break when you need it!
We have a great family leave policy, so you can spend time bonding with any new additions to your family.
We welcome candidates with backgrounds that are commonly underrepresented in our industries.
We deeply value culture, community, and camaraderie amongst our team - we strive to create a work environment that lets you have fun and celebrate (team events and trivia galore!).