Head of Engineering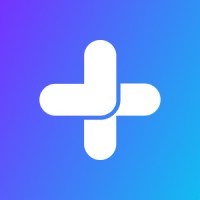 Incredible Health
Software Engineering
Remote
Posted on Wednesday, July 26, 2023
Pssst… Hey you there… Yeah you, the awesome engineering leader reading this. Try this, close your eyes and imagine the following. (Well don't close your eyes until you finish reading, but you get the idea.)
Imagine there is a team of high-productivity engineers that are just waiting for you. This team has some of the smartest people you've had the pleasure of working with. They're also super experienced… as in the average years of experience on the team is 10+ years. They build awesome code, care deeply about business problems and keep their bug count super low. Oh yeah, on top of all that, they are fantastic people. They are all humble and amazing to be around.
Ok, now open your eyes. That dream is a reality, and they are the Incredible Health engineering team. If you'd relish the opportunity to work with a team like that. If you're excited to keep pushing awesome people to reach the next level and if you are delighted about developing processes to help a team perform at their best, then keep reading because this is your dream job.
Am I sure you're the right person? Well, does the following describe you?
You love helping engineers improve and are psyched when you see the output of a high-performing team you helped create.
People on your team tend to stick around. There's a certain je ne sais quoi where engineers just love being there.
Building up a team with high-quality engineering talent is what you do. You're an expert talent spotter and a pro at getting great engineers to sign up to work with you.
You've managed senior engineers that are at the top of their game, and you've been able to keep them challenged and help them grow.
You relish a team with a high-quality bar and understand that trading off quality for speed is often a false choice.
You are able to jump in and quickly help with bug fixes.
You're eager to brush off the old keyboard and produce legit code when needed
You'd love working under a CTO/founder who is fun to be around, technically sharp, and excited to work with you.
You understand that the more your team knows about the business, the better they can perform, and you can balance that with the need for builders to have heads-down maker time.
Growing and managing an engineering team through a transition of 12 engineers to 25+ is a game you've played before and won!
In your first six months, when we're talking about the awesome job you're doing so far, some highlights will be:
Your engineering team is continuing to consistently ship solutions that delight users and drive business outcomes
Your new reporting structure for engineering gives the engineering team, and other cross-functional teams like product and design, the support they need without slowing them down.
The multiple engineers and one engineering manager you brought in are all doing impactful work that drives user delight and business outcomes
The team is loving your new processes around communication. They now know what's going on in every part of the organization.
The engineers on the team are psyched about the way their careers are growing at Incredible Health.
Your cross-functional teams and peers are delighted to work with you and your engineering team.
There is still a buzz in the air about that hackathon you planned and the fantastic projects it spawned.
You are super happy and pumped about what the next 6 months will bring.
And now a little bit about us...
Incredible Health is the fastest-growing venture-backed career marketplace for healthcare workers. Our software and service help healthcare workers like nurses find and do their best work. We're using technology to give healthcare recruiting a much-needed speed and quality boost while solving the number one problem of our hospital partners - how to get the staff they need. Our vision is to help healthcare workers live better lives. We're backed by top venture firms like Andreessen Horowitz and we're growing and moving fast.
Working here is awesome because:
We're moving quickly so things never get stale.
We get to make a difference in the lives of healthcare workers who are truly amazing people.
We are a very high-caliber team of medical doctors, nurses, software engineers, designers, sales leaders, account managers, and more.
We pay a competitive salary, commissions, bonuses, and equity, and we've got you covered when it comes to your health (medical, vision, dental) and future (401k).
Unlimited vacation, so take a break when you need it!
We have a great family leave policy so that you can spend time bonding with any new additions to your family.
We welcome candidates with backgrounds that are commonly underrepresented in our industries.
We deeply value culture, community, and camaraderie amongst our team - we strive to create a work environment that lets you have fun and celebrate (team events and trivia galore!).